Get Your Golf Items Now, Pay in 4 Equal No Interest Payments!
Not ready to pay full price right now? No problem, you now have the option to pay for orders between $50 and $1,000 in 4 interest-free installments.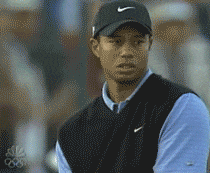 Choose Shop Pay at Checkout to pay in full OR choose to split the purchase into 4 equal installment payments.
NO INTEREST or Hidden Fees! 
You now have the flexibility to split your purchases into four equal, interest-free payments—with no additional, hidden, or late fees, and no impact to your credit score.  Its a Birdie and Eagle rolled into a hole in one!
Buy Now, Pay Later
If you were going to buy the 10 foot 3m deluxe Golf Net Bundle for $199 and had a Promo Code of 10% off (10save - it works!).
You could choose to pay either $180 with your promo code, OR choose to pay only $45 now, and then another three $45 payments every 2 weeks for a total of 4 equal no interest payments of $180.